Exchange Server 2016 has been around for two years now when this article is written, and it already hits its 7th cumulative update. As stated in Microsoft Technet article, Exchange Server 2016 has been made to be more scalable, more efficient in hardware utilization, and more effective in failure isolation compared to its predecessor. Changes have been applied in the architecture and of course, it brings more performance as well as improvements in collaboration experience. Read on to learn about the advantages and features of Exchange Server 2016.
The advantages and features of Exchange Server 2016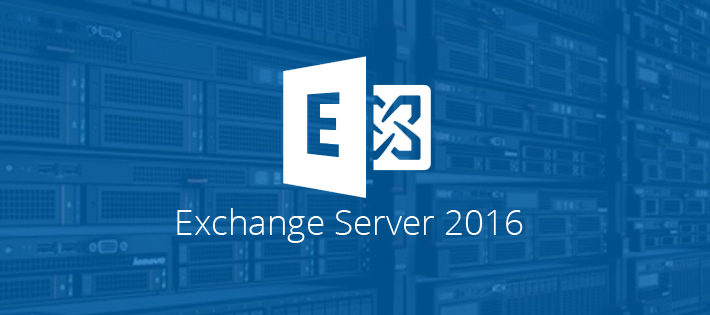 Exchange Server 2016 introduced innovations through changes in the architecture. These changes have brought more advantages and features to the users, such as:
1. Improved search experience
Thanks to the asynchronous and decentralized architecture. Not only making it more fault-tolerant, it also allows more efficient load distribution using multiple servers and make the search process faster. As the result, Exchange 2016 search capability has been increased to 10k mailboxes per search, while the previous version 'only' capable of searching 5k mailboxes per search. This new improvement applies to both mailboxes and archived mailboxes, so that means you can search 20k mailboxes at once using the console.
Search suggestions also able to better anticipate what you are about to look for and search refiners will help you to find the information you need with easier by providing the context-aware filters such as date, sender name, etc.
2. New cloud-focused architecture that supports mobility
Cloud computing growth looks more promising each year. More companies are considering the cloud as the solution to help lower the TCO of IT infrastructure. With this shifting in trend, Exchange 2016 also supports mailbox provisioning in the cloud beside the regular on-premise deployment.
On the client side, Outlook on the web (formerly known as OWA – Outlook Web App) user interface has been enhanced and optimized to support more tablets and smartphones, including iOS and Android. The protocol that Outlook client uses to communicate with Exchange also changed to MAPI over HTTP, increasing the connection reliability and stability. These improvements allow greater mobility experience, as it is now easier to access Exchange mailbox from anywhere and using almost any device.
3. Easier collaboration on SharePoint and OneDrive
Exchange 2016 comes up with the capability of integration with SharePoint 2016. When Exchange 2016 user received an email with document attachment, it will be saved automatically to OneDrive for Business or an on-premise SharePoint server. Users can easily share the documents using a link instead of attaching files to the email. Exchange 2016 also improves the way users saving and uploading files to OneDrive for Business, and it supports editing of the attachment directly if it's integrated with Office Online Server.
4. Faster failover and failure isolation
Exchange 2016 uses Database Availability Group (DAG) where they split up the process for each database so they can isolate issue on a single database. DAG still relies on Windows Server clustering and continuous replication, but Exchange 2016 has reduced the time required for failover due to improvements in transaction log code and on the passive database. All monitoring and recovery features are now more than just to keep up the component uptime, instead, it focuses on the user experience by alerting the administrator to proactively restore services or with the automatic server failover.
5. Outlook on the web and Outlook app feature enhancement
Other than the features that have been mentioned above, Outlook has improved the way it handles user activities for the best of their experience. The inbox panel now has the most optimized view for reading and easily take actions such as archiving, deleting or moving a message, all with a single click of a button. It also now has the capability to quickly undo the last mailbox action taken by the user with just a single click on the undo button.
Contact linking now supports import contact from LinkedIn account and calendar also has implemented new features such as email reminder for events and the ability to propose new time directly in a meeting invitation. You can still create the offline .pst backup file for mailbox item from Outlook app. For you is good to know that Iperius can back up all calendars, activities and contact lists; and also restore them, keeping all attributes.
Discover Iperius Backup for Exchange Servers