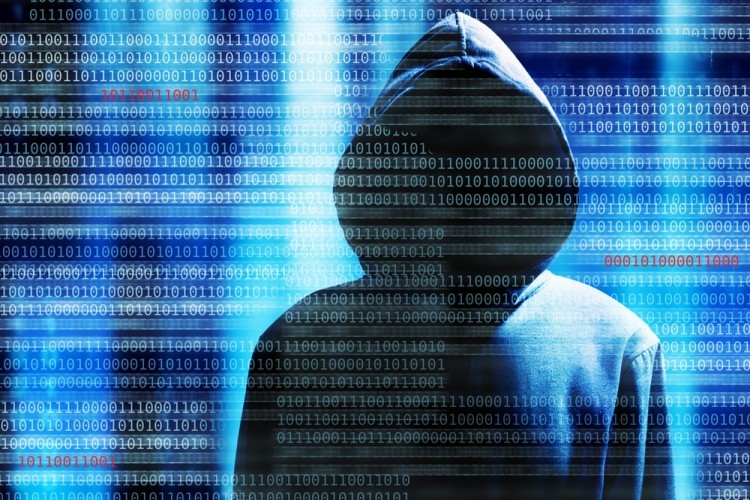 One of the most popular server operating systems in the world, Windows Server, has emerged from testing to become available to the general public in the last month as the 2016 version of the software has been rolled out around the globe with new features, better integration with other Microsoft products and, unfortunately, newer targets for hackers to take shots at in attempts to steal and/or corrupt your vital information.
This is, of course, nothing new as every new piece of software that is released will be tested and – in many cases – broken by nefarious computer experts determined to stay one step ahead of those looking to secure data. Hackers have been successful in their attempts at breaking into data stores as the Privacy Rights Clearinghouse have reported that more than 4,500 data breaches have been made public since 2005, with in excess of 816 million records illegally accessed in these breaches.
2014 was the worst year on record as 2,100 incidents occurred, with more than 700 million records exposed, and one of the largest hacking incidents came in the summer of the year as US bank JPMorgan Chase's security team fail to update one of their servers with a multi-factor security process after spending more than $250 million on a new security system. This allowed hackers to ease their way into the system where 76 million personal records were stolen and another 7 million records from small businesses were also compromised in one of the largest and most well-known hacks in recent years.
This example shows that even some of the biggest companies spending a king's ransom on security can still be the victims of this crime which has cost businesses in excess of $1.7 trillion and this figure will continue to grow as hackers continue to expand their knowledge by congregating on the Dark Web.
One of the tricks that hackers use that is becoming more and more prevalent is to delete data – such as gaining access to county voting records in the USA this summer – and with the presidential election just days away in the States there are fears that the US state electoral record master lists could be hacked and deleted to cause chaos amongst the voters on the big day.
Major events such as the election for the 45th president of America are not the only targets for hackers and they will exploit any weaknesses found on any system they can gain access to. Server data is most vulnerable as servers run the most business critical operations such as data storage, applications, and emails for your business. You could very well be the next business to suffer the wrath of hackers and see this vital data deleted, so the best practice to secure your all of your information by backing it up.
Best tips and practices for your Window server backups.
• Location, location, location! Where should you backup your data to? This is a question that will be at the forefront of every business' mind when deciding when to backup their data. There are many options with external hard drives, tape and cloud solutions all available to choose from, each with their own individual pros and cons, depending on the level of risk you wish to take with your backed up data. The best practice for choosing a location of your backup is not to choose a location, but to choose more than one. Multiple locations provide security against one backup file being compromised so should your data come under attack you'll always have a hacker free location to restore your data from so that the harm and inconvenience incurred is kept to a minimum.
• When should I run my backup? It is an easy choice to run your backups once a day to your chose locations, but is it the correct choice? Best practices say that is not as should an attack happen shortly before your singular backup is scheduled to run then you've effectively lost a whole days data. It is advised to run multiple backup jobs throughout the day to ensure that as short a time as possible is left vulnerable to a hack.
• What version should I use? There are two choices when it comes to backing up your data where you can create a completely new file on each backup by overwriting the previous version or you can save your new backup job separately in a process known as versioning. Best practice dictates that when creating a backup file you choose the second of these two options as, rather than having your data deleted, if a hacker infects your network with something nasty, such as key loggers, malware or ransomware, your older and clean files are not overwritten and then infected with the hacker's infiltration thus rendering the data useless.
• Test your jobs! This is vitally important as rather than assuming everything is okay with your backed up data every company should be testing the backed up data manually to ensure that there is no corruption or data missed in the backup. Should this not be done there is a chance that you may not find out all your data has been secured until a hacking incident has seen your live data deleted.
• Who should I trust with my data? While all of the above decisions are clearly dictated by the best practices of securing your vital server data, choosing which backup solution to use can be a little more difficult. There are many options available ranging from simple solutions such as Google Drive or Dropbox all the way up to premium solutions like the Iperius Backup Software that offer everything that the simpler offerings have as well as all of the listed best practice points listed above and even active monitoring of backup files for errors and corruption. Ultimately, best practice for choosing a solution is that the option you should select needs to be fast, easy to use and straightforward to restore your data in the event of an data loss incident.