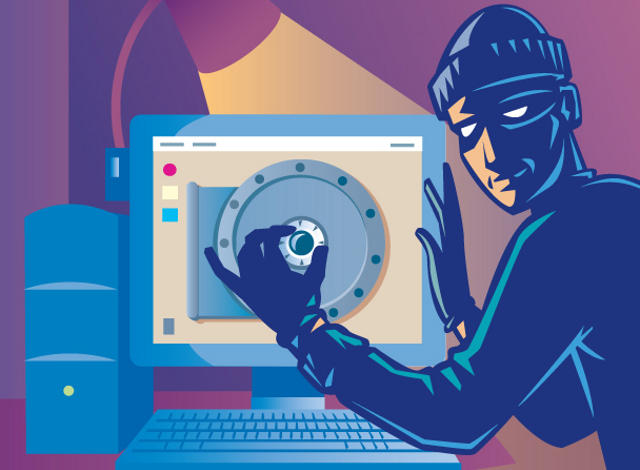 The end of the Barack Obama era in the White House is upon us, as in less than a week there will be a new president elected in the United States. The race to become the 45th president of America has come down to a fight between Donald Trump and former first lady Hillary Clinton, but who'll be the next leader of the free world?
With election day so close we should be discussing policies and what each of these two candidates can bring to the most powerful position in the world, but this is not what the headlines are about right now. No, the paper headlines are shouting about Hillary and the email scandal from the summer that has been reopened following further investigations by the FBI regarding the mishandling of classified information.
This case having been reopened has thrown a spanner in the works of Clinton being elected – although she is still the heavy favourite with bookmakers to be sworn in January 20th – following the recovery of previously undiscovered emails on the laptop of the husband of a longtime aide in a separate investigation. This discovery of potentially classified material which was potentially sent and received using a private email server adds further weight to the statement from FBI director James B. Comey in the summer stating that Clinton's email setup was "extremely careless".
Even with the bookies making her the big favourite to land the top political job in the USA, will Hillary's failure to following the best practices of keeping data safe see her chances of becoming the president go up in smoke?
There is a very large chance of this happening and to ensure that you do not fall into a similar situation (whether you're running for president or not!) here are some tips on the best practices to keep all your data safe.
5 ways to keep your online data safe right now
Common Sense
As is mentioned in war films, keep your head on a swivel (something that Hillary would have had done well to remember when sending these investigated emails from a private mail server)! No matter where you are online there is always someone looking to take advantage of you to corrupt and/or steal your data so you need to have your wits about you at all times. This means being aware of any phishing emails that may slip through your email filters and you only download apps and files from trusted locations to prevent your device being infected with malware or something worse, such as ransomware which will lock your data until you pay your attacker to remove the encryption that they have put in place.
Protection
The first thing that anyone who wishes to take their online security seriously should be doing is, where available, enacting multi-factor authentication (this can be completed by installing Google Authenticator on a mobile device) so that even if passwords are compromised it is not possible for hackers to gain access to email addresses or other secure accounts without the mobile device itself. As well as this, it is vital that passwords are created in a unique but complex fashion that holds no significance to you but is easily remembered. This will make it harder to attempt to hack and we also advise changing passwords regularly, while never using a password twice and storing all passwords in a management app such as LastPass will also make them more secure to keep hackers out.
Add to this, ensuring that third party protection software – such as anti-virus and anti-malware (both of these can be downloaded for free so there's no excuse not to have them) – are up-to-date and working correctly is a must to prevent any infection from taking hold of your device and associated data.
Back Up
As the saying goes "if you haven't backed up your data, you don't really have it at all". If the only copy of your beloved data is sat on your computer, laptop or even your phone then the second that an accident befalls your device it is gone forever. Something as simple as spilling a drink on your machine or dropping your device onto the floor will see your data gone and, an expensive and unreliable process notwithstanding, and it will not be coming back. As such, it is vital that if you have any information you wish to keep that it is backed up and it is done to multiple locations at different times so, should your data be corrupted or encrypted via ransomware rather than lost, then you can wipe your device clean and begin from the last backup point. Services software backup (such Iperius) services , offer a more secure and user friendly experience in situations like this rather than having to manually backup and restore information from places you may have saved the backup files, such as Dropbox or Google Drive.
Public Wifi
Yes, we've all been out and about then decided to login to the free Wifi that is available at the location but this is a very dangerous thing to do. Hackers have a number of techniques available in which to steal your information and gain access to your device and data all of which could see it corrupted, deleted or held to ransom. Only accessing sites with HTTPS connections will minimise the risks if you must access a public Wifi, but you are still taking the safety your data out of your own hands by using these connections so we advise to steer clear at all times.
Keep Your Device Close By
Hackers and fraudsters will always go for the easiest of targets who are being careless with their data, so if you leave any device unattended for even the shortest space of time then your data is in danger. This is most evident in business data hacks as work laptops and phones can easily be stolen – such as the 2014 incident that saw 125,000 pieces of student information illegally accessed via a stolen laptop – then copied and moved before the device is even noticed as gone. As with all other best practices to keep all your data safe, ensuring that your sensitive information is always within reach of yourself only is the only way to be 100% sure that your data has not been accessed by an unauthorised person.