Iperius Remote is a software for remote desktop connections between multiple devices and it works in a very simple way.
Since Iperius Remote is a multi-platform remote desktop software, you can connect for example from Windows to MAC, or from Android to Windows or even from Windows or MAC to Android.
1. Download/Install Iperius Remote on the devices you want to connect:
The first thing you need to do is download Iperius Remote (on Windows or MAC) and start it. On mobile devices like your Android phone or your iPhone, you need to install the app and open it.
Click here to download Iperius Remote
2. Get the ID and password shown by the program
To connect, you must have the ID and password shown by Iperius Remote on the target device, i.e. the one you want to connect to. If you can't see it directly, you can ask for it, for example, by phone or email.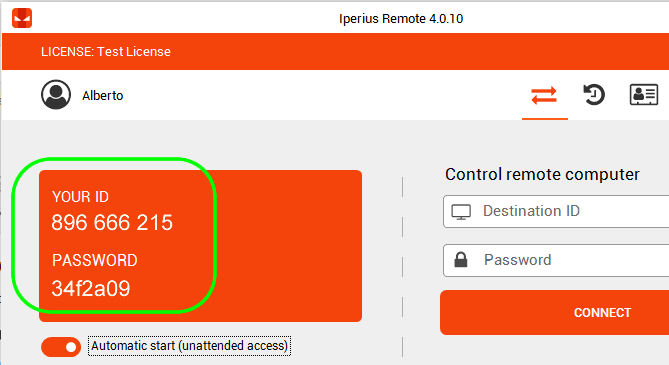 3. Enter your ID and password to connect
Using the same program, but run on your computer or phone, enter your ID and password, and then click the "Connect" button: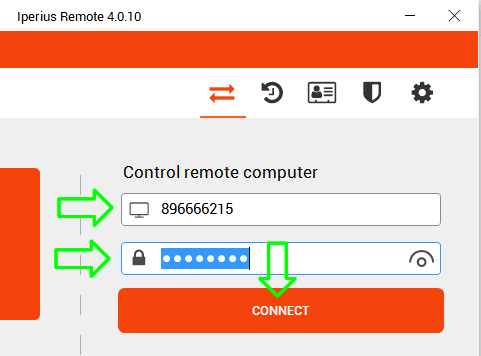 In a few seconds you will be connected in remote desktop on the target computer or mobile device. Let's see some examples: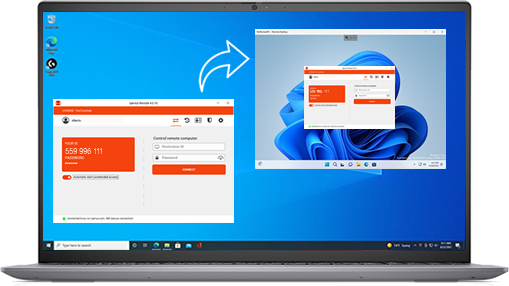 You can connect from Windows to Windows, MAC to MAC, Windows to MAC and MAC to Windows.
You can connect from Windows or MAC to your phone, to control your phone remotely or request assistance.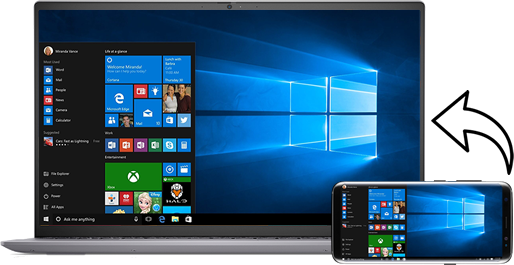 You can connect from your phone or tablet to any Windows or MAC computer.
We have therefore seen how Iperius Remote works and how easy it is to use it to connect via remote desktop to any device and from any device.
We must also add that Iperius Remote is not a simple remote access software, but has numerous advanced functions that make it an ideal tool for companies that provide remote technical assistance and remote support services. For example, you can create a complete address book of remote computers to connect to, grouping them by company. With a paid license it is possible to create different operator users , therefore a support team of which it is possible to know all the connection statistics. Then there are advanced features such as video recording of sessions, remote printing , chat and file transfer .
On the security front, Iperius Remote desktop remote sessions are protected by end to end encryption , along with all the latest secure protocols, such as TLS 1.2 and TLS 1.3.
If you want more information, visit the official website https://www.iperiusremote.com