This tutorial shows how to enable the Google Drive API for a specific Google account, and get the access credentials to be used from Iperius to make cloud backups. In fact, to make an online backup to Google Drive you first need to enable some specific options, then you have to create an account into Iperius using the credentials provided by Google (Client ID and Client Secret).
See also: Google Drive backup with Iperius
Sign in with your Google account in the reserved area where you can configure Google APIs, from this URL: https://console.developers.google.com/apis/library
Create a project from "Select a project":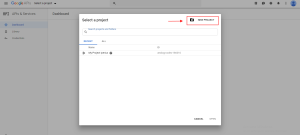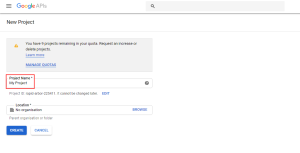 Once the project is created , go in "Library" and enable the "Google drive Api"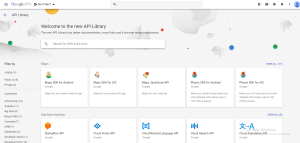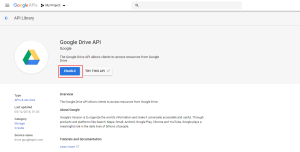 In the left menu ("API and Services"), click on "OAuth consent screen".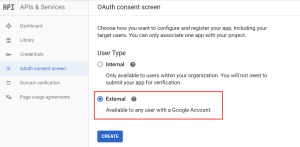 Select "External" and enter your email address and the name of the application. This is the name that will be shown in the "Consent screen" when making authentication from Iperius.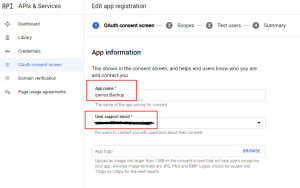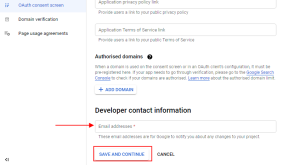 Leave all the other options to their default values and go ahead clicking on  "SAVE AND CONTINUE".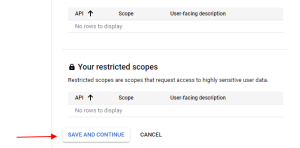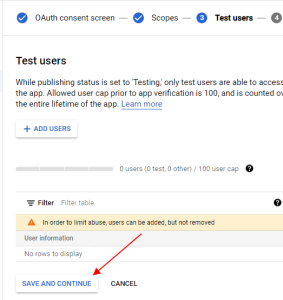 As last step go in the left menu on "OAuth consent screen" and click on "Publish App", then click on on "Confirm" in the screen.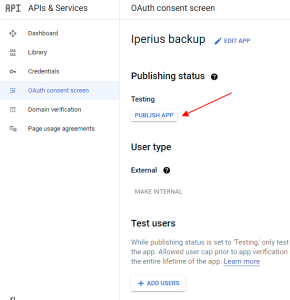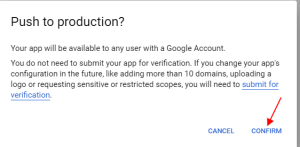 In the left menu ("API and Services"), click on "Credentials" and choose OAuth Client ID from the "Create credentials" menu: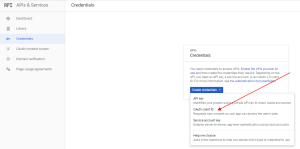 Now select "Web Application" as Application Type,  and enter as Redirect URI "https://www.iperiusbackup.co.uk", as described in the following images.
Then click on "Create ".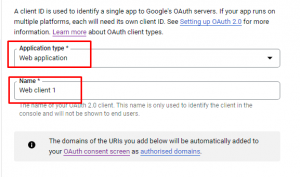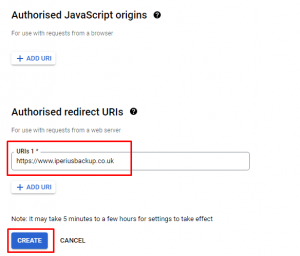 Immediately, CLIENT ID and CLIENT SECRET will be shown on the right. Copy these credentials and paste them into Iperius, in the window where you're creating the cloud account for Google Drive.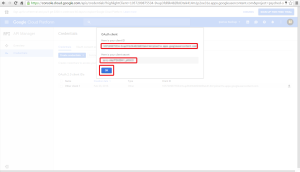 This tutorial shows how to create OAuth 2.0 credentials in Google Drive API, that are needed by any program that wants to access to Google Drive and upload files to it.
Click here to see the tutorial that shows how to make a backup to Google Drive with Iperius