Iperius supports hot backup of any version and any configuration of VMware ESXi and includes the replication and the incremental and differential backup also of ESXi Free (CBT / VDDK).
The features of Iperius make it one of the most complete and affordable software in the world for VMware virtual machine backup:
Backup for any version of ESXi: 5.x, 6.x, 7.x

Backup of unlimited virtual machines or hosts

reachable on the network through a single license
Incremental and differential backup (CBT / VDDK), also for ESXi Free
Backup to NAS, Tape LTO, FTP and Cloud (Amazon S3, Google Drive, OneDrive, Dropbox, Azure, etc.)
Backup of virtual machines on ESXi Cluster
Backup of virtual machines on vCenter
VM Replication and backup from host to host, also for ESXi Free (without vCenter)
Forever-full and Forever-incremental replication
Automatic Restore of virtual machines from specific incremental backups and even on different hosts

Restore of individual files

Light and efficient backup mode, totally agentless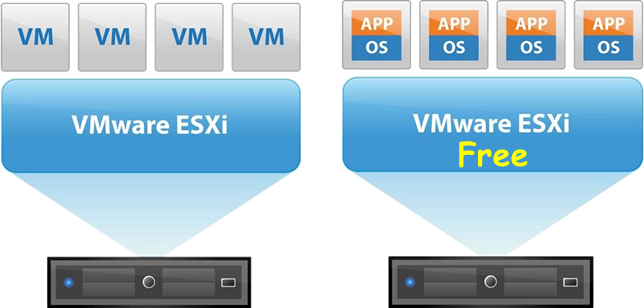 VMware vSphere Hypervisor, also called ESXi Free, is a free bare-metal hypervisor that allows you to virtualize computers and servers. The installation requires a machine with certified or otherwise compatible hardware. The configuration and management of virtual machines takes place via a web interface or through a dedicated Windows application, ie connecting to the physical machine that hosts the ESXi system and its virtual machines.
For more information on VMware vSphere Hypervisor, see this link: https://www.vmware.com/it/products/vsphere-hypervisor.html
To see how easy it is to back up ESXi virtual machines with Iperius, see this tutorial: https://www.iperiusbackup.net/backup-esxi-vsphere-hypervisor-esxi-free-iperius-backup/