One of the main users' concerns for remote backup to FTP spaces or Cloud services is related to data security, especially when it comes to privacy matter.
The security of files stored in remote servers is questionable.
It's questionable whether files stored in remote servers, are safe from being accessed by unauthorized people or even stolen. This concern looks being more important to users than data integrity and recoverability, which should be of primary importance.
In fact, online backup services use automatic algorithms to encrypt data at the time they get stored (server-side). There are only few software that supports data encryption locally, so before the data are sent to the remote server (client-side encryption). Iperius includes this feature, and makes of it one of his strengths.
Iperius Backup can make online backups to many locations, such as FTP/FTPS or Cloud services like Google Drive, Amazon S3, OneDrive and Dropbox. Moreover, standing out from competitors, it can encrypt files before sending them to the remote server, using a safe and military-grade encryption algorithm: AES 256 bit.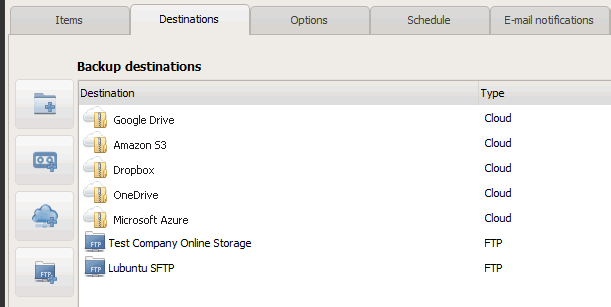 Setting up a safe password, your data won't never be readable by anybody, even though your online backup account is accessed by unauthorized users.
Getting back to the main question, yes, our online backups with Iperius are totally safe!