Iperius allows to export backup jobs as common text files with the .ibj extension. Thanks to this feature you can import the configuration of a backup to an Iperius installed on another computer. Exporting and importing a backup job is very easy. Below you can see the simple steps to do that.
Right click on the backup job and then on the menu item "Export":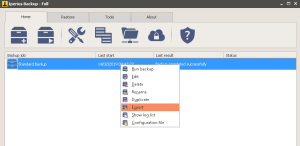 Save the configuration file in the folder you prefer: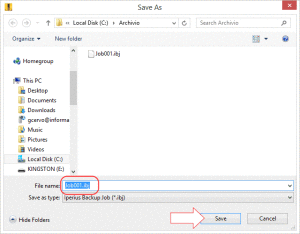 In the following picture, you can see how to import the previously exported backup job:
Exporting a backup configuration can be very useful when you need to replicate the same backup operations on multiple computers. If you have a standard way to configure your backups, you won't need to make again the configuration for each computer, but you can import the same backup configuration to an unlimited number of computers.