This brief tutorial explains how to activate Iperius Backup after you bought a commercial license.
Below you can see the few simple steps to perform the activation of iperius:
1. Download and install the Free version of Iperius Backup:
Click here to download Iperius Backup Free
2. Click on the activation button on the top right corner of the main window:

3. Copy the Computer Code: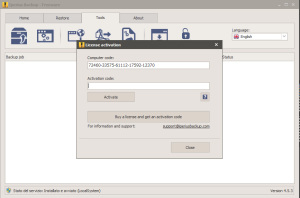 4. Go to http://www.iperiusbackup.com/login.aspx, log in and access your private area, go in the "Licenses" page and click on "Activate License":

5. Paste the Computer Code you copied from Iperius and click the button to generate the Activation Code: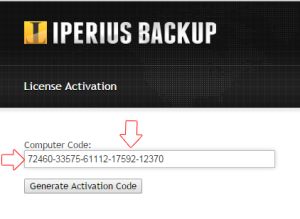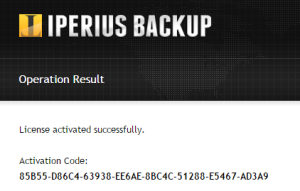 6. Copy the Activation Code just generated and paste it into Iperius: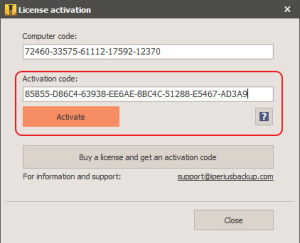 This activation type will enable all the features of the purchased license.
All Iperius licenses are perpetual (updates and support are free and included) and valid for a single computer/server. If you need to move Iperius to a different machine, or if you need to reinstall it for any reason, send us a simple request by email, specifying the new Computer Code and the license to be modified if you have more than one. You can contact the Iperius Backup Team, also for support or for any question, from this page.