Like many other remote support software, Iperius Remote allows unattended access to a remote computer without the need for the connection to be explicitly allowed by a user.
The automatic access feature is very useful and very important for companies that provide support services for their customers and need to connect to remote servers without having to contact a user who allows connection. In fact, for a normal connection of Iperius Remote, the customer who needs assistance runs the program on his computer, click on "Allow connections" and provides the operator with the ID and password to connect.
In the case of automatic unattended access, Iperius Remote can start automatically and always remain connected. This way an operator who knows the ID and password can connect to a remote desktop at any time.
To ensure that Iperius Remote is always connected in receiving mode automatically, we will need to install it as a Windows service. To do that, just click the button as shown in the figure below: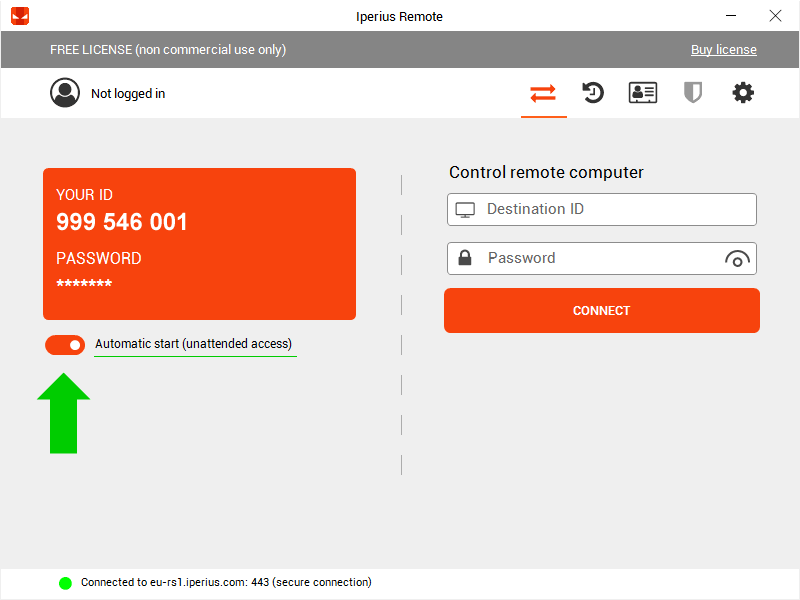 A fundamental requirement to configure automatic access is that a specific password is set (obviously not the random numeric password). If this is not set, it will be requested by the program and will be saved in the program settings. If a specific password is not set but a Client Account is configured, then the password of this account will be used.
By clicking on the service installation button, the latter will be installed immediately and the software will close and re-open automatically after a few seconds. This new instance will be immediately be connected in receiving mode and will be active every time the machine is restarted.
Let's see in the image below where the passwords are set: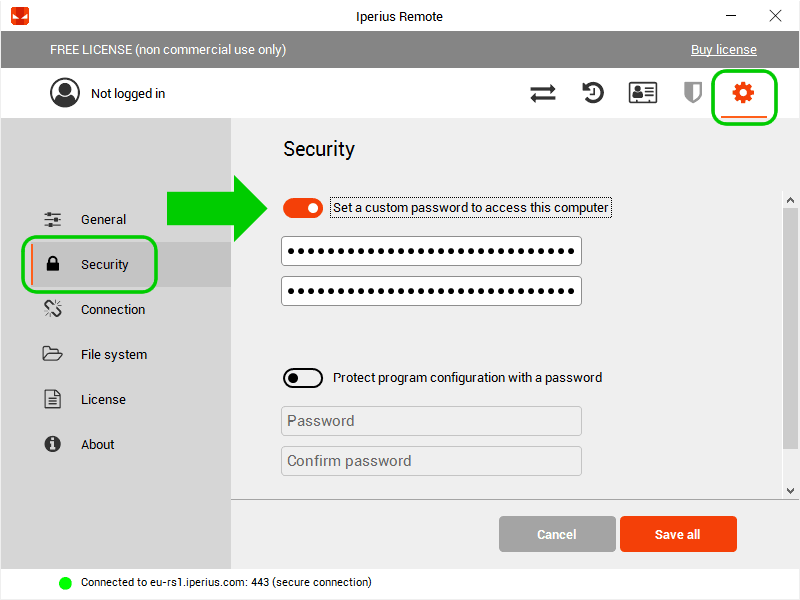 If the specific password is set, it must be used to access the remote machine. Otherwise, the Client Account password must be used if configured.
When a Client Account is set up, whoever performs the remote assistance can have all the connected remote machines in a list his/her address book from which he/she can connect into the remote desktop on each computer. With automatic access mode, providing immediate assistance to hundreds of machines will be extremely simple.