BitLocker allows you to encrypt any hard disk connected to a PC or Windows Server, including removable drives such as USB or RDX. The protection mode is widely described in the article BitLocker: drive encryption on Windows 10 with a recovery key
In this tutorial, we will see how to restore an image of a drive on which BitLocker protection has been activated. To this end, it is necessary to:
Recovery key BitLocker file for drive image
Command line utility "manage-dbe"
Following the steps of the tutorial Restore a Drive Image Backup (system recovery) with Iperius, when trying to access a drive image on which BitLocker protection is active, Iperius Recovery Enviroment® will show the error: "The Drive is locked by BitLocker Drive Encryption, you must unlock this drive from Control Panel. "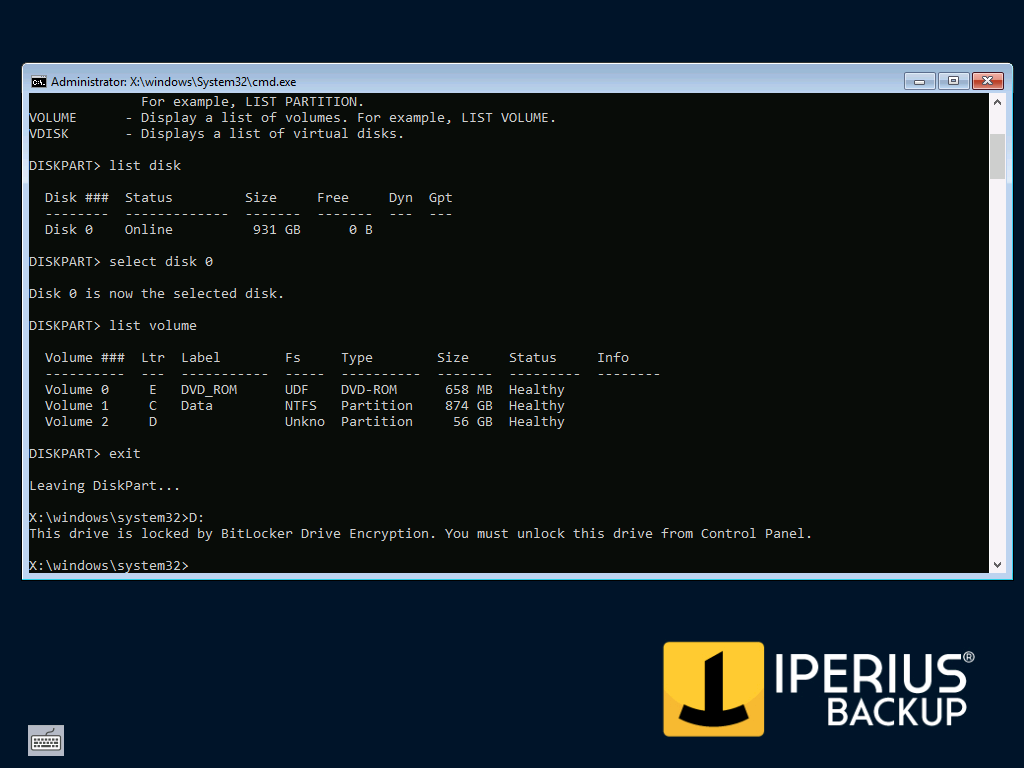 Therefore, you must proceed to unlock the Drive Image using the "manage-bde" command line utility.
Typing the command: "manage-bde -unlock D: -RecoveryPassword <recovery-key>", the drive will be unlocked (see images below).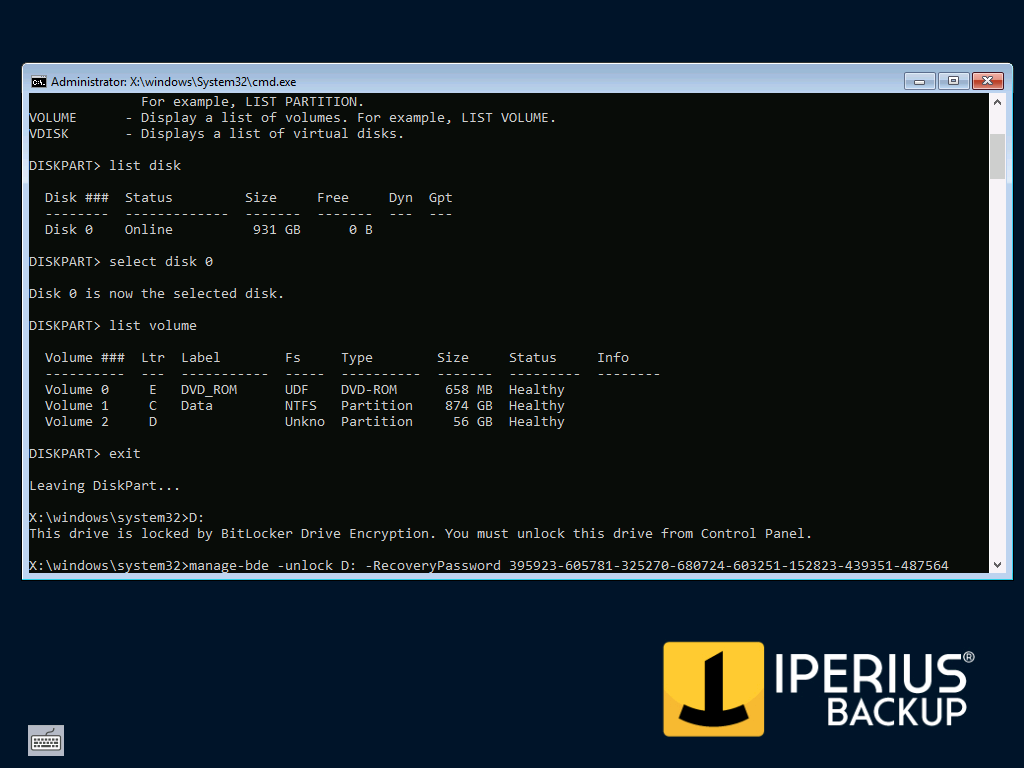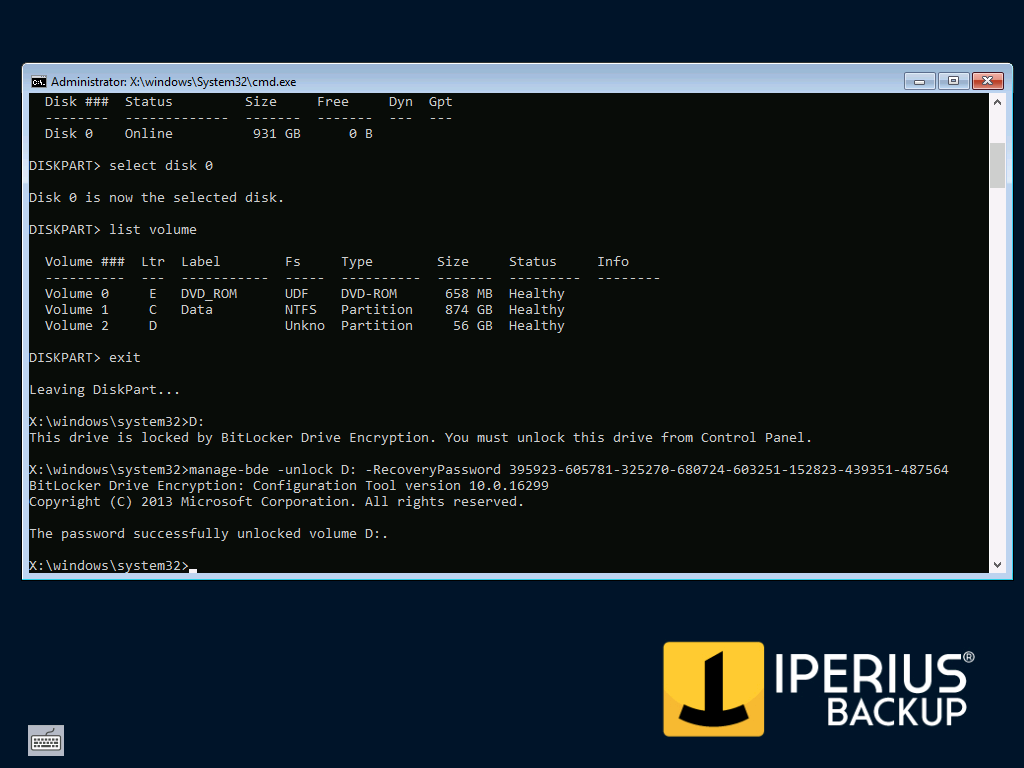 Once BitLocker protection is removed from the volume, it will be possible to proceed with the recovery operations as indicated in the article Restore a Drive Image Backup (system recovery) with Iperius.
Enabling disk protection with BitLocker allows you to have increased protection of your data. It is therefore essential, especially in environments where security is a critical factor, to have backup software such as Iperius, which is perfectly compatible with BitLocker encryption. Making a backup of a BitLocker encrypted drive is a completely transparent operation with Iperius and allows you to have perfectly protected backups and comply with the most recent provisions of the GDPR regulation and HIPAA guidelines, which requires the encryption of sensitive data in many areas.